Springdale Elementary School
About Springdale Elementary School
---
For additional information please visit the school website.
Springdale Elementary School offers K4 to Grade 6.
A real community school. Our Springdale Team works with families, organizations and businesses in the community all in the spirit of supporting our student body to succeed to the best of their ability. We are a caring school. Springdale provides a safe and positive environment where creativity is encouraged, differences are celebrated and respect is valued.

Programs

---
The Quebec Education Program (QEP) defines course requirements, content, competencies, progressions of learning and the framework for the Evaluation of student learning.
A Bilingual school offers students two core subjects in English, namely English Language Arts and Mathematics while Science, Geography and History are taught in French. This means that, from Kindergarten to Grade 6, students spend approximately half their week learning in English and approximately the other half learning in French.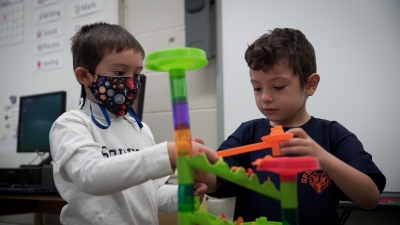 Contact Us

---
150 rue Hyman
Dollard-des-Ormeaux H9B 1L6
Office: 514-798-0767
Daycare: 514-684-5347
Email: Principal