Maple Grove Elementary School
About Maple Grove Elementary School
---
For additional information please visit the school website.
Maple Grove Elementary School offers K4 to Grade 6.
Maple Grove Elementary School officially opened its doors in 2010, following the merger of Meadowbrook and Bishop Whelan schools, but Maple Grove's history of serving Lachine and surrounding communities goes back more than 50 years. We are proud to have students whose parents, and even grandparents, once walked our halls when they were kids. Maple Grove is a true community school.
At Maple Grove, students are supported to achieve high academic standards, maximizing their full potential. Parents and school staff are partners in the educational and social development of all students. Our ultimate purpose is to help each student to become a productive, caring, creative and confident member of the global community, ready for challenges and to assume their responsibilities in a changing world.

Programs

---
The Quebec Education Program (QEP) defines course requirements, content, competencies, progressions of learning and the framework for the Evaluation of student learning.
An Immersion school teaches all core subjects in French from Kindergarten to grade 2. This means that students spend the majority of their week in French. Once the students reach grade 3, English Language Arts is introduced and math is also taught in English until grade 6. This means that, from Grade 3 to Grade 6, students spend approximately half their week learning in English and approximately the other half learning in French.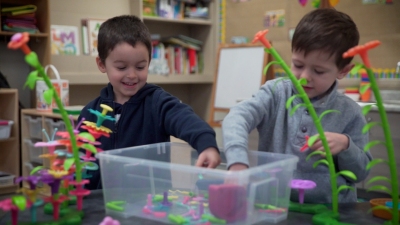 Contact Us

---
740 – 52nd Avenue
Lachine H8T 2X6
Office: 514-798-8747
Daycare: 514-634-0269

Email: Principal