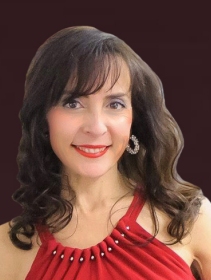 Schools/Centers
Commissioner Representing the Parents' Committee – SNAC (Special Needs Advisory Committee)
Committee Membership
Special Needs Advisory – Member ● Executive – Member ● Programs and Services – Member ● Communications and Marketing – Member

One day my daughter came home from kindergarten. She had just turned 5 and said "mommy, my brain does not work like my friend's does". She couldn't explain it, but she knew she learned differently than the other students. By grade 3 our daughter was suffering from anxiety and could not read. Not a word of French nor English! We finally got her tested and found out she had learning disabilities. Now the next step, the I.E.P. What was this document what did the words mean? She was adapted for some subjects, modified for others, they were talking grad track, non grad track what did all this mean? We worked our way through with tutors, she spent alot of time in the resource room and she worked extra hard. Our daughter made it through elementary school and even got accepted into the sport-etudes program at John Rennie High School. The day she received her acceptance letter she started to cry. She never thought she would make it in. Going from elementary to high school is tough enough when you have learning disabilities. Being in sport-etudes thats a whole different challenge. Out of desperation I googled and found SNAC and their webpage. SNAC is the Special Needs Advisory Committee. On their webpage was something called the I.E.P. kit. OH my!! I wish someone would have spoken to me about this earlier. All the information was there! I attended meetings as public and was amazed by the quality of work and the passion in that room. I needed to be part of this. The next year was voted in as a parent member and this year I was voted in by SNAC as Parent Commissioner for SNAC.

So what are my goals as Parent Commissioner?
I would like to make the information needed by parents and guardians of children on an I.E.P., easily available so they can fully participate in the process. I am passionate about inclusive education that allows students the flexibility to reach their goals. In order for inclusive education to be a success, parents need to be both informed and active participants in any I.E.P. If you need any information on I.E.P.'s, please visit the SNAC website.


Another goal of mine is cyber security. I would like all students to be able to feel safe when logging into their school accounts. The amount of teens being exposed to bullying, harassment and other dangerous situations online is increasing. Studies have shown that these can lead to insecurities, poor school performance, anxiety, depression to name a few. It is very important for me to be a voice, so our students feel safe within the school especially in these COVID times, which means every time they log on. As parents it is our job to make sure they are safe.
As a daughter of a very poor immigrant family, I am extremely sensitive to cultural diversity and inclusion. I take my role as Parent Commissioner very seriously. This is a new role for me. I have alot to learn. However, I am here to listen to parent and student concerns and give you a voice. I can not interfere in the daily life of the school, but if it is not within my mandate, I will find out what steps you need to take and inform you of the procedures, so you can bring your concerns forward and reach a resolution.