Verdun Elementary School
About Verdun Elementary School
---
For additional information please visit the school website.
Verdun Elementary School offers K4 to Grade 6.
Verdun Elementary School is committed to providing a quality learning environment in which all students feel safe and are motivated to achieve academically, socially and emotionally in preparation for the challenges and expectations of higher learning in an evolving society.
At Verdun Elementary, the students, parents and personnel come together as educational partners to initiate and to improve upon the learning process. Achievements are celebrated on a daily basis. At Verdun, we offer dynamic programming where our students are at the center of all that we do. We believe in our LEADS philosophy where all students have access to the tools, strategies and learning opportunities that allow for their maximum potential to be reached.

Programs

---
The Quebec Education Program (QEP) defines course requirements, content, competencies, progressions of learning and the framework for the Evaluation of student learning.
A Bilingual school offers students two core subjects in English, namely English Language Arts and Mathematics while Science, Geography and History are taught in French. This means that, from Kindergarten to Grade 6, students spend approximately half their week learning in English and approximately the other half learning in French.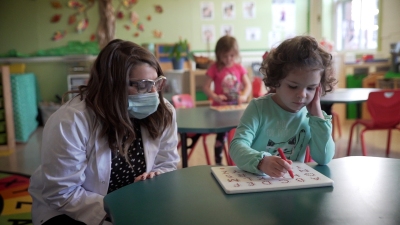 Contact Us

---
610 Desmarchais Ave.
Verdun H4H 1S6
Office: 514-767-5344
Daycare: 514-767-5344
Email: Principal