St. Edmund Elementary School
About St. Edmund Elementary School
---
For additional information please visit the school website.
St. Edmund Elementary School offers K4 to Grade 6.
St. Edmund is a Français Plus School that promotes citizenship, leadership and academic excellence. We are a community school that offers a multitude of opportunities and experiences for our students to help them achieve success and reach their potential.

Programs

---
The Quebec Education Program (QEP) defines course requirements, content, competencies, progressions of learning and the framework for the Evaluation of student learning.
In a Français Plus school, all core subjects are taught in French from Kindergarten to grade 4. This means that students spend the majority of their week in French. Once the students reach grade 4, English Language Arts is introduced and math is also taught in English until grade 6. This means that, from Grade 5 to Grade 6, students spend approximately half their week learning in English and approximately the other half learning in French.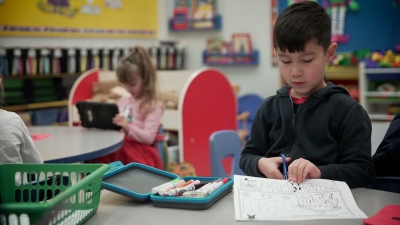 Contact Us

---
115 Beaconsfield Blvd.
Beaconsfield H9W 3Z8
Office: 514-697-7621
Daycare: 514-780-8972
Email: Principal