Pierre Elliott Trudeau Elementary School
About Pierre Elliott Trudeau Elementary School
---
For additional information please visit the school website.
Pierre Elliott Trudeau Elementary School offers Kindergarten (K5) to Grade 6.
PETES is a closely-knit community of staff, professionals, partners and parents working together to provide the very best in instruction and fun for our students.

Programs

---
The Quebec Education Program (QEP) defines course requirements, content, competencies, progressions of learning and the framework for the Evaluation of student learning.
An Immersion school teaches all core subjects in French from Kindergarten to grade 2. This means that students spend the majority of their week in French. Once the students reach grade 3, English Language Arts is introduced and math is also taught in English until grade 6. This means that, from Grade 3 to Grade 6, students spend approximately half their week learning in English and approximately the other half learning in French.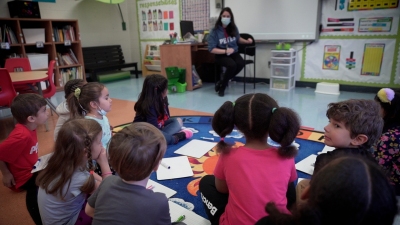 Contact Us

---
490 rue Bourget
Vaudreuil-Dorion J7V 6N2
Office: 514-798-4454
Daycare: 514-798-4455
Email: Principal