Christmas Park Elementary School
About Christmas Park Elementary School
---
For additional information please visit the school website.
Christmas Park Elementary School offers K4 to Grade 6.
Christmas Park is an inclusive school offering the only bilingual program in the area. We believe in a student-centered approach that seeks to meet the needs of each student. Our innovative program uses technology as one of the many tools for learning and creating. In addition, Christmas Park has a strong and thriving music, drama, and arts program. It allows students to express and showcase their talents and strengths through our annual Broadway musicals, Art Gala, Talent Show, and French historical theatrical plays.

Programs

---
The Quebec Education Program (QEP) defines course requirements, content, competencies, progressions of learning and the framework for the Evaluation of student learning.
A Bilingual school offers students two core subjects in English, namely English Language Arts and Mathematics while Science, Geography and History are taught in French. This means that, from Kindergarten to Grade 6, students spend approximately half their week learning in English and approximately the other half learning in French.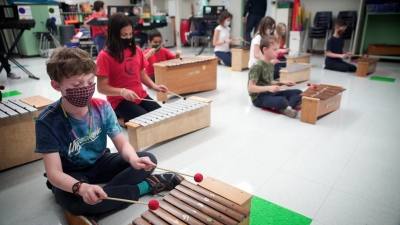 Contact Us

---
422 Beaconsfield Blvd.
Beaconsfield H9W 4B7
Office: 514-695-0651
Daycare: 514-695-5664
Email: Principal