Birchwood Elementary School
About Birchwood Elementary School
---
For additional information please visit the school website.
Birchwood Elementary School offers Kindergarten (K5) to Grade 6.
As a Français Plus school, our students spend most of their day in French until grade 5, building a strong foundation in their second language. Our Deep Learning projects, such as our honey bees and vegetable gardens, allow students to stay engaged and take ownership of their learning. Our Art program fosters their creativity.
At Birchwood, we do not only focus on our students academic wellness but their physical and emotional wellness as well. We have comfort animals in our building and mindfulness practices are a part of our day-to-day routines.
Birchwood students are: "Inquisitive learners, empowered leaders, caring global citizens".

Programs

---
The Quebec Education Program (QEP) defines course requirements, content, competencies, progressions of learning and the framework for the Evaluation of student learning.
In a Français Plus school, all core subjects are taught in French from Kindergarten to grade 4. This means that students spend the majority of their week in French. Once the students reach grade 4, English Language Arts is introduced and math is also taught in English until grade 6. This means that, from Grade 5 to Grade 6, students spend approximately half their week learning in English and approximately the other half learning in French.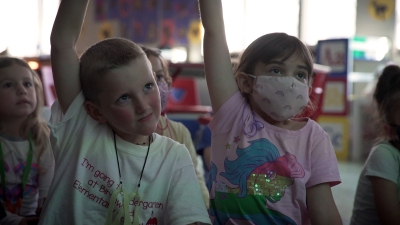 Contact Us

---
1325 rue Jolicoeur
St. Lazare J7T 1Z4
Office: 514-798-8757
Daycare: 514-798-8767
Email: Principal