Beacon Hill Elementary School
About Beacon Hill Elementary School
---
For additional information please visit the school website.
Beacon Hill Elementary School offers K4 to Grade 6.
Our mission is to create a dynamic learning environment that encourages each child to develop to his or her full potential. We are committed to creating an atmosphere that fosters intellectual curiosity and actively involves students in developing strong work habits, critical thinking skills and promoting social awareness. By creating strong partnerships with parents and other community members, we provide opportunities for students to link classroom experiences to the world outside. Our goal is to graduate well-rounded, bilingual learners who are prepared to meet the challenges of the 21st century.

Programs

---
The Quebec Education Program (QEP) defines course requirements, content, competencies, progressions of learning and the framework for the Evaluation of student learning.
An Immersion school teaches all core subjects in French from Kindergarten to grade 2. This means that students spend the majority of their week in French. Once the students reach grade 3, English Language Arts is introduced and math is also taught in English until grade 6. This means that, from Grade 3 to Grade 6, students spend approximately half their week learning in English and approximately the other half learning in French.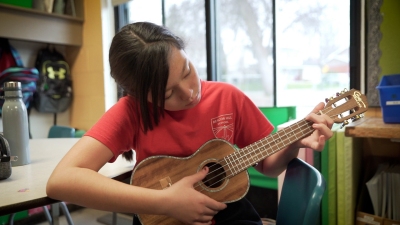 Contact Us

---
170 Alton Drive
Beaconsfield H9W 2Z3
Office: 514-695-3301
Daycare: 514-630-5714
Email: Principal